I think these pictures will speak for themselves! Myself...

strep

throat and sinus infection. The boys...Viruses. If you were to come in my house right now, I would suggest a gas mask!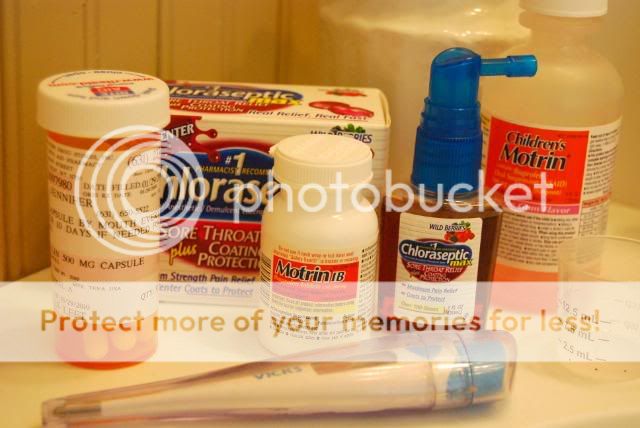 To top it off, this is the week, 8 years ago, I lost my mom and it still feels like yesterday. So....To say the least, I am looking forward to a new week!